Jordan Debney is a New Zealand born Australia based artist specialising in illustration, street wear graphics and light reactive paintings.
Over the past 10 years, Jordan Debney has taken his passion for all things botanical and a fascination with the dead and built a flourishing career around drawing them.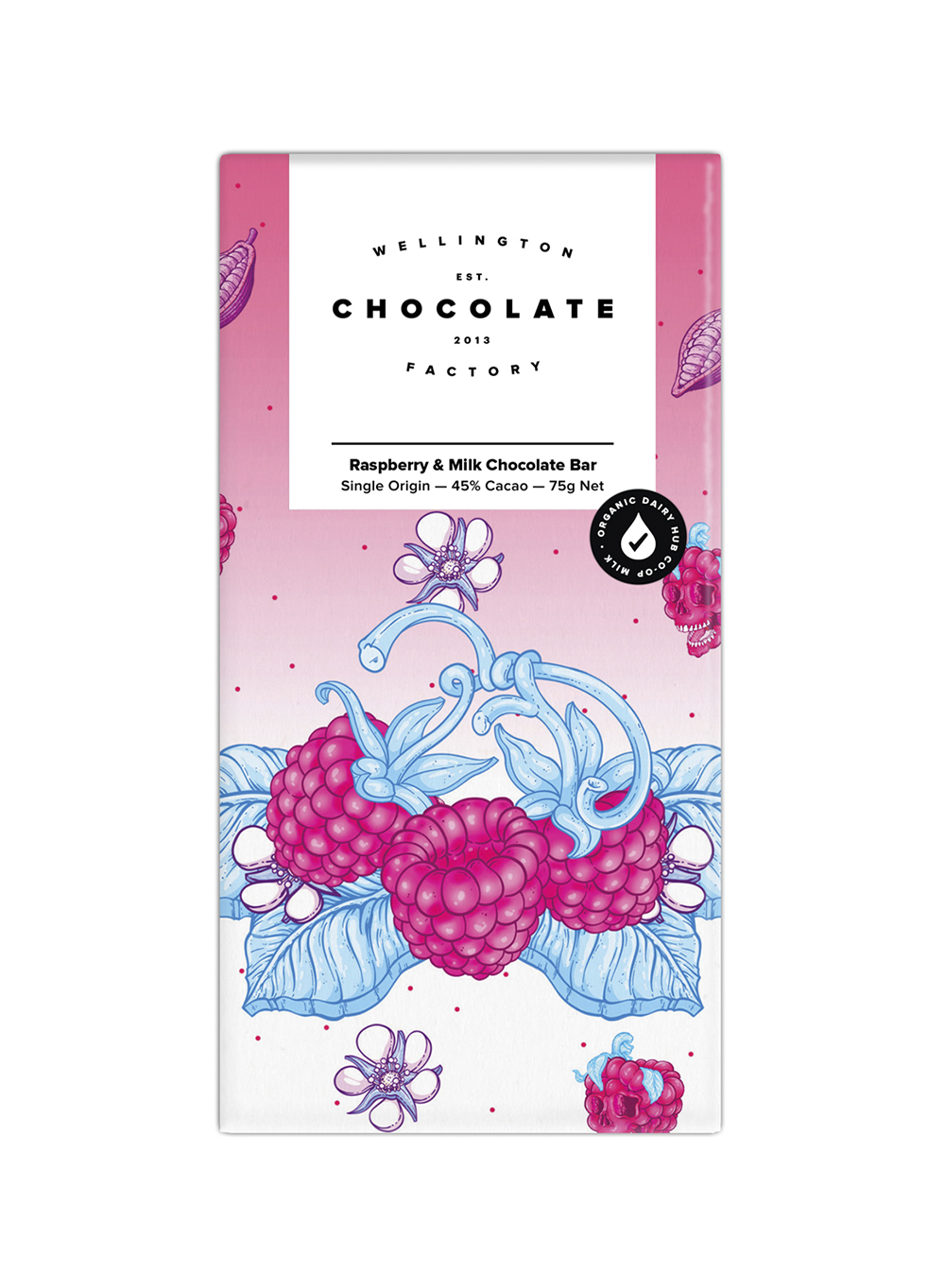 Raspberry Milk Chocolate Bar
Organic single origin milk chocolate infused with real, freeze-dried New Zealand raspberries.
Cubana Chocolate & Coffee Bar
Cuban coffee beans from Havana Coffee Works mixed with Cuban cacao.